Who Might Be Liable for My Bicycle Accident?
June 29, 2021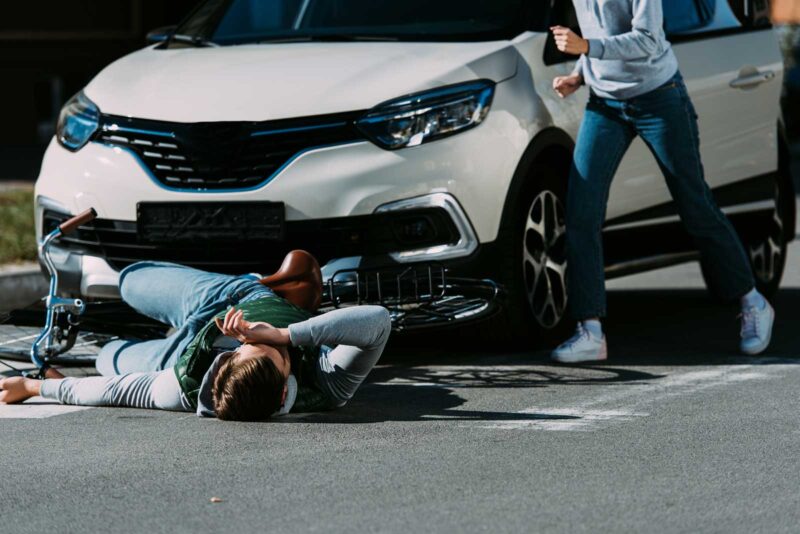 Despite road rules and regulations designed to keep them safe, bicyclists face many dangers while navigating busy streets. Examples include poor road conditions and aggressive drivers, both of which increase their chances of being involved in an accident. Since bicyclists have virtually no protection from forceful impacts, catastrophic injuries — and even death — are likely in the event of an accident.
In fact, more than 800 people died in bicycle accidents in 2019 alone. What's more, Indiana was ranked the 13th ​"most deadly" state for cyclists in the country.
Those who are fortunate enough to survive such accidents can face different kinds of damages, including medical bills, lost wages, pain and suffering, and destroyed property. Thankfully, if you were hurt in a serious bicycle accident through no fault of your own, you may be entitled to compensation. Before you can pursue it, though, you're going to have to determine who was to blame.
Here are just a few of the parties that could be liable for your bicycle accident:
1

. Negligent Motorist

If you were struck by a careless motorist who was ignoring your right of way, you may be able to seek compensation by filing a third-party claim with their insurance carrier. Drunk, drowsy, and distracted drivers also pose a major risk for cyclists who are riding alongside traffic.
2

. Local Municipality

County, state, and federal government agencies are responsible for upkeeping the roads cyclists use every day. If you were injured due to poor signage or faulty street design, you may be able to hold the associated entity responsible for your injuries.

If you believe the government is liable, however, it's important to remember there are strict deadlines for taking action. For example, if you want to sue a state agency, you must submit a Tort Claims Notice within 270 days of the incident. If you want to sue the city, on the other hand, you have just 180 days to commence the proceedings.
3

. Bicycle Manufacturer

If your bicycle was poorly designed or comprised of defective, worn, or incorrect parts, you may be able to pursue compensation from the manufacturer. To give your claim the best chance of success in such a scenario, look for a personal injury attorney who is well-versed in product liability law.

These are just a few examples of parties that may be legally responsible for your bicycle accident. Depending on the circumstances, there may be others, as well, which is why the best course of action is speaking with an accident attorney, who can explain what your options are.
Call (
765

)

742

‑

9046

for a Free Consultation with a Lafayette Bicycle Accident Attorney

If you were hurt in a bicycle accident because of another party's negligence, you have enough to worry about without having to handle complex negotiations. For help with your claim, turn to Ball Eggleston.

Let one of our experienced attorneys work for you.

We will use all the resources at our disposal to help you pursue the maximum settlement or verdict possible in your case. Call (765) 742‑9046 or use our Online Contact Form to set up a free case evaluation with a bicycle accident lawyer in Lafayette.

The content of this blog is intended to be general and informational in nature. It is advertising material and is not intended to be, nor is it, legal advice to or for any particular person, case, or circumstance. Each situation is different, and you should consult an attorney if you have any questions about your situation.