Who is liable for slips and falls at apartment complexes?
April 12, 2019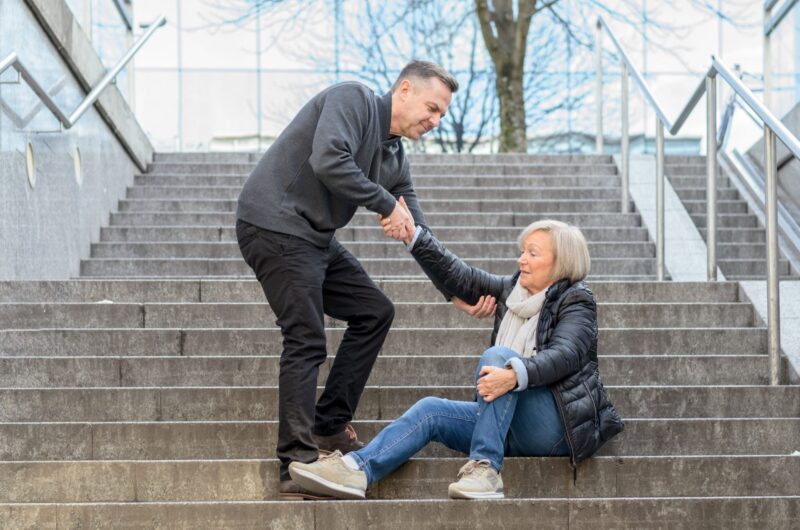 If you slipped and fell at an apartment complex, you may be entitled to compensation for any resulting damages such as medical bills, lost income, and pain and suffering. However, In order to recover a financial award, you'll have to prove liability — i.e. present evidence to demonstrate who is legally responsible for your damages.
While property owners are often responsible for accidents that occur on their premises, there are scenarios in which other parties could be at fault. Let's examine a few parties who might be liable for slips and falls at apartment complexes:

Slips and falls inside an apartment.
Since tenants are entitled to their privacy, you must be proactive about informing the landlord when an issue arises within your apartment. If a renter does not tell the property owner about a hazard and someone gets hurt as a result, the renter could be liable. If, on the other hand, the landlord is notified of an issue but fails to address it within a reasonable period of time, he or she could be responsible for any injuries that result.

Slips and falls in a common area.
If you slipped and fell in a common area at an apartment complex, the landlord will likely be liable. Although property owners cannot enter their tenants' dwellings whenever they wish, they're responsible for inspecting common areas for any hazards. Depending on the circumstances, the property manager or maintenance contractor could also be held liable for a slip and fall in a common area.

What should I do after a slip and fall at an apartment complex?
If you slipped and fell at an apartment complex, anything you do or say in the immediate aftermath and in the days and weeks that follow could have a major impact on the outcome of your claim. For example, if you leave the scene without taking photos of the hazard or you wait several days to report the incident, the opposing party might dispute the cause of your injuries. But, if you take photographs and submit a written notice to the property owner, landlord, and/​or property manager, you may have a better chance of recovering damages.
Other steps to take following slips and falls at apartment complexes include:

Submitting a written request for an incident report
Getting statements from eyewitnesses, as well as their names and phone numbers
Seeking immediate medical care if you are injured
Consulting an attorney
Hiring a lawyer as soon as possible will ensure your legal team has the opportunity to gather time-sensitive evidence — like surveillance footage. Your lawyer can also handle all correspondence with the opposing party and insurance company so you don't provide any recorded statements that can be used to dispute your claim.

Call (

765

)

742

‑

9046

for a free consultation with a Lafayette premises liability attorney.
If you slipped and fell at an apartment complex in Indiana, contact Ball Eggleston to determine the most strategic way to proceed. We have recovered more than $200 million for victims of personal injury and wrongful death. Call (765) 742‑9046 or fill out our contact form to schedule a free consultation with a premises liability lawyer in Lafayette.

Contact us today to schedule a consultation with one of our experienced attorneys.
Ball Eggleston — a Lafayette, Indiana law firm — is located at 201 Main Street, Suite 810 P.O. Box 1535 Lafayette, IN 47902. Contact Ball Eggleston by phone at (765) 742‑9046, by fax at (765) 742‑1966, or by email at info@​ball-​law.​com. For additional information, find Ball Eggleston online at ballegg.local.
You can also find the firm on Facebook and YouTube.
Disclaimer: The content of this blog is intended to be general and informational in nature. It is advertising material and is not intended to be, nor is it, legal advice to or for any particular person, case, or circumstance. Each situation is different, and you should consult an attorney if you have any questions about your situation.