Which Qualities Should I Look for in a Medical Malpractice Attorney?
September 14, 2021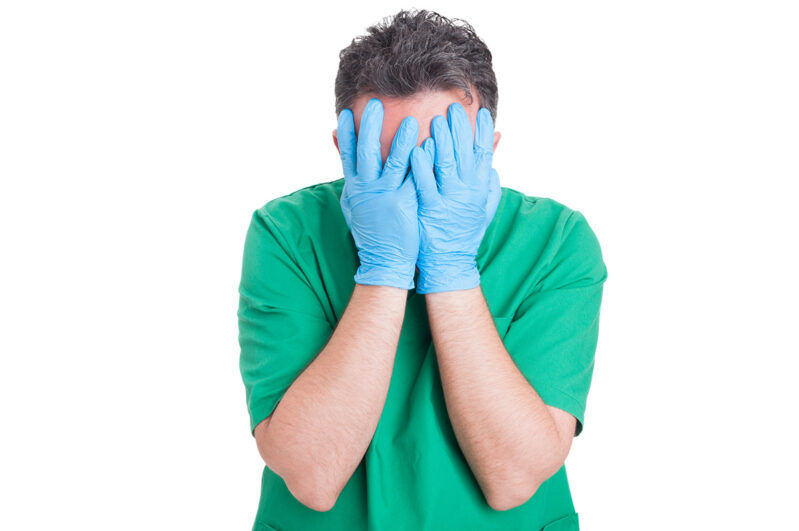 Suing a medical provider or health care institution is inherently challenging. Those in the medical field actually anticipate litigation and take measures to protect themselves long before they're ever named in an action.
In other words, if you were the victim of medical malpractice, it's wise to enlist legal counsel to level the playing field. A knowledgeable attorney can investigate the situation, gather evidence of damages, record recoverable losses, and ultimately guide your case to the best outcome possible.
It's important to remember, however, that not all medical malpractice lawyers have the same credentials. To ensure your claim will be in good hands, look for an attorney who possesses the following:
1

. Applicable Experience

Not all personal injury attorneys are equipped to navigate medical malpractice. What's more, not all medical malpractice attorneys are equipped to handle all kinds of cases. Some lawyers focus solely on birth injuries, for example, while others primarily assist clients who have suffered from surgical errors.

To give your case the best chance of success, look for someone who has handled similar actions. During your initial consultation, ask the attorney what kinds of malpractice they have dealt with and how they anticipate the strategies they used for those claims will translate to your own case.
2

. Tenacity

Some firms are willing to accept lesser settlements on behalf of their clients so they can avoid the hassle of going to trial. When your financial security is at stake, though, you shouldn't leave any money on the table. As such, it's imperative to find a lawyer who is determined to see every claim through to the end, even when that means filing formal lawsuits.
3

. Compassion

Recovering from serious complications is inherently stressful. You might want your attorney to take an aggressive approach to the opposing party, but they should remain empathetic when interacting with you. A seasoned lawyer knows how much devastation medical malpractice can leave in its wake and always strives to be gentle and understanding with the victims and their families.
4

. Trial Experience

While most personal injury claims are settled, a select few do end up before a judge and jury. Since there's a chance your case could be one of them, you're going to want to hire a medical malpractice attorney who is comfortable navigating complex litigation proceedings.
Speak with a Lafayette Medical Malpractice Attorney

If your physician failed to provide adequate care and you suffered complications as a result, turn to Ball Eggleston for strategic legal counsel. Our tireless team has secured more than $200 million in successful settlements and verdicts for victims of personal injury and wrongful death. Call (765) 742‑9046 or use our Online Contact Form to schedule a free case review with a medical malpractice lawyer in Lafayette.
The content of this blog is intended to be general and informational in nature. It is advertising material and is not intended to be, nor is it, legal advice to or for any particular person, case, or circumstance. Each situation is different, and you should consult an attorney if you have any questions about your situation.