What We Do: Stay Safe on Your Motorcycle This Summer
July 30, 2015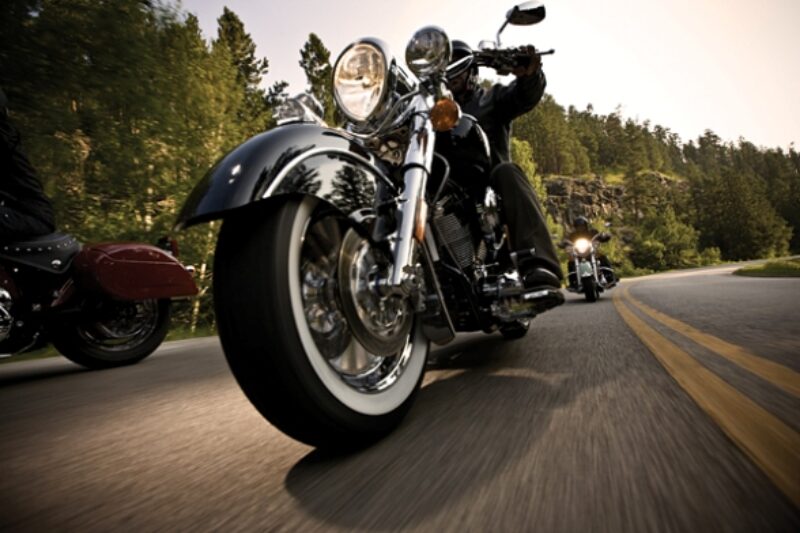 Motorcycles are a fun, exciting mode of transportation that offer an exhilarating ride. However, motorcyclists face more risks than car and truck drivers. If you are a motorcyclist, it is important that you ride with confidence and maintain a vigilant eye on everything happening around you. More dangers exist on the road for motorcycles than for other motor vehicles, and we want to help you be safe on the road.
This blog post shares some statistics on motorcycles, tips for motorcyclists to stay safe on the road and steps to take in case you do ever get into an accident. In the event of an accident, our attorneys are prepared to work with you and your family to provide protection and financial security to cover the cost of your injury.

Motorcycle Statistics
It's a common (and accurate) perception that motorcycles are a higher-risk mode of transportation compared to cars, trucks or other enclosed vehicles. Statistics back this up.
In 2012, motorcyclists were about 26 times more likely than passenger car occupants to die in a crash per vehicle mile traveled and five times more likely to be injured.
Factors that influence this high statistic include exposure to the elements, limited protection, and the fact that motorcycles are smaller and less visible than other vehicles on the road. Because there are fewer protective barriers, helmets and other protective gear become important and lifesaving in the event of an accident.
Road hazards — such as potholes, puddles and other debris — may not seem very concerning in a car but can cause greater damage to motorcyclists, especially when riding at higher speeds.
According to a National Highway Traffic Safety Administration (
NHTSA

) report,

4

,

668

people died in motorcycle crashes in

2013

.
In nearly two-thirds of accidents involving a motorcycle and another vehicle, the vehicle violated a motorcycle's right of way. Motorcycles are a smaller target and less common than cars so sometimes are not visually recognized on roadways.
Most accidents are reported at an intersection.
There were about
8

.

5

million motorcycles on the road in

2012

, according to the U.S.Department of Transportation.
Some

112

,

000

motorcycles were involved in crashes in

2012

, including property-damage-only crashes, according to

NHTSA

.

Tips to Stay Safe on the Road
Ride with confidence — Riding a motorcycle is an added driving challenge that requires an additional permit and education on proper riding skills. It is different than driving a car, and being confident on the road will help you stay focused on what is happening around you. When you are first learning to ride a bike, it's a good idea to stay away from heavily trafficked areas until you feel like you have the proper experience.
Wear a helmet — It's always a good idea to wear a helmet as a protective measure. Make sure to purchase a helmet that meets federal safety standards. Many states have specific helmet-wearing statutes that are meant to help keep motorcyclists safe on the road.
Stay visible — Be defensive in your riding and assume that you may not be seen. Just because you see them doesn't mean they see you. Leave plenty of space between you and another vehicle and give yourself plenty of room to brake and come to a complete stop.
Remain alert — This becomes especially important if you are riding in heavy traffic or in bad weather. Make sure you're keeping an eye out for incoming traffic from all directions.
Be educated — Familiarize yourself with your bike and how to operate it appropriately. Having quick reflexes and knowledge in what to do can help keep you and the people around you safe when you're faced with a split-second decision.

But, What Happens if I Get in a Wreck?
It happens sometimes, and if it does, you should know what steps you should take.
Document the situation — Call the police to have a report filed, take photos and write down notes of what happened.
Call your attorney — It's always a good idea to call your attorney to discuss your options and make an informed decision before moving forward.
Continue to document the situation — Save medical records, correspondence with insurance companies and any other lost earnings (ie. from wages).
An accident can be devastating with serious injury and emotional trauma. Even the most experienced riders are susceptible to accidents, and we want to make sure their rights are protected. If you have been in a motorcycle accident, contact us today.

Ball Eggleston Can Help
The attorneys here at Ball Eggleston are ready to help you handle your motorcycle accident claim. We have two attorneys who are motorcycle riders themselves and have experience riding.
To learn more about personal injury cases, read more from an earlier blog post here.
_​_​_​
Ball Eggleston is located at 201 Main Street, Suite 810 P.O. Box 1535 Lafayette, IN 47902. Contact Ball Eggleston by phone at (765) 742‑9046, by fax at (765) 742‑1966, or by email at info@​ball-​law.​com. For additional information, find Ball Eggleston online at ballegg.local. You can also find us on Facebook and YouTube.
Disclaimer: The content of this blog is intended to be general and informational in nature. It is advertising material and is not intended to be, nor is it, legal advice to or for any particular person, case, or circumstance. Each situation is different, and you should consult an attorney if you have any questions about your situation.