What We Do: Personal Injury - Prescription Errors
December 14, 2015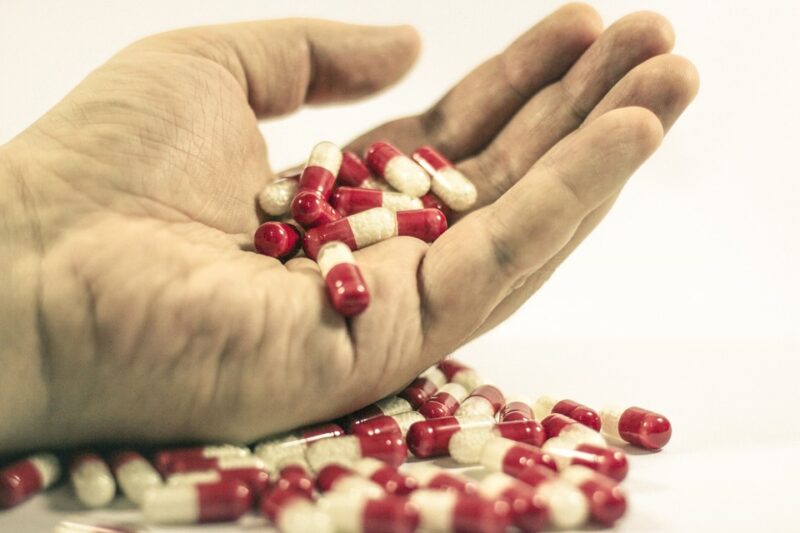 When sickness keeps you from working or being with family, you hope for a doctor's visit and medication that will get you back on your feet. But what if your doctor prescribes the wrong medication, or you have an unexpected side effect to the drug? Prescription errors do happen because of negligence or wrongdoing, which can result in serious injury or even death. A prescription error is similar to medical malpractice, and if this happens to you or a loved one, an attorney from Ball Eggleston can help you right this wrong. Read on to learn more about medication mistakes, risk factors, prevention, consequences, and compensation.

What Is a Prescription Error?
Prescription errors that can lead to patient injury or death include:
an unexpected side effect, or adverse drug event (

ADE

)
dangerous combination of prescribed drugs
doctor recommending or prescribing the wrong drug
doctor misdiagnosing the problem
hospital or pharmacy dispensing the wrong medication
pharmacist misreading the doctor's handwriting
printing incorrect information on a prescription bottle
pharmacist failing to fill the prescription as written
If a medication error has happened to you or a family member, you're not alone. According to HG​.org, a legal resources website, prescription errors cause over a million fatalities or severe injuries in the United States every year. These preventable mistakes occur in a variety of healthcare facilities – nursing homes, outpatient facilities, hospitals, clinics, and surgical centers.

Risk Factors with Medication
According to the Agency for Healthcare Research and Quality, the type of patient and medication can influence one's risk of an ADE. Patient-specific factors that may increase the risk of ADEs include:
polypharmacy: taking more medications than is clinically indicated or prescribed
being an elderly or pediatric patient
having limited health literacy and/​or numeracy (the ability to use basic math operations, especially with medication dosages)
There are also higher-risk medications such as:
antidiabetic agents (eg, insulin)
oral anticoagulants (eg, warfarin)
antiplatelet agents (eg, aspirin and clopidogrel)
With that being said, many of these errors can be prevented by clear instructions and information from your physician and pharmacist about your medication, as we'll discuss below.

Preventing Errors
Why do these errors occur? Usually, doctors and nurses make them when administering medication, but pharmacy errors can occur too. Many healthcare facilities have adopted the policy of medication reconciliation as a prevention effort. Essentially, this consists of making an accurate list of a patient's current medications – including drug name, dosage, and frequency – and comparing that list with the physician's admission, transfer, and/​or discharge orders. The goal of medication reconciliation is to provide the correct medication during transitional periods of medical care and prevent ADEs.

In addition, there are 10 key elements that can prevent prescription errors, according to American Nurse Today. They are:
accurate patient information
accurate drug information
adequate communication among physicians, pharmacists, nurses, and patients
proper drug packaging and clear labeling
proper medication storage, stock, standardization, and distribution
proper drug device acquisition, use, and monitoring
good environmental factors (eg, adequate lighting and ​

"

no interruption" zones)
staff education and competency
patient's education on his or her medication(s)
quality processes and risk management

Consequences
Although responsible doctors, nurses, and pharmacists have taken preventive measures, the issue of prescription errors still remains. These types of medical errors, while not always malicious, cause much harm to all parties involved. Physicians, nurses, and pharmacists face severe consequences for prescription errors, such as disciplinary action by the state board, job dismissal, license suspension or revocation, and civil or criminal charges.

But what about you or your loved one, the patient? You could experience potential health, care, and financial harm with prescription errors, according to a study from the Graham Center.
Health consequences: increased risks, mental anguish, physical pain, worsening of health status, severe injury or even death
Care consequences: delayed care, required admittance to the hospital
Financial consequence: medical bills, lost income with incorrect medication
All of these consequences to a prescription error can cause physical, mental, and emotional pain, not to mention the financial strain it can put on you and your family. Healthcare costs can take a toll, as can the loss from medication that should not have been prescribed to you in the first place. These consequences can be not only frustrating but also disastrous for your health and financial stability. Fortunately, you may be able to get back on your feet with the help of an attorney and legal compensation for the prescription error.

Ball Eggleston Can Help
Suffering from a prescription error can be devastating, but you may be entitled to legal compensation for medical bills, lost income, and even pain and anguish. With an experienced lawyer by your side, you can better understand your rights and recover from your loss. If prescription errors have harmed you or a loved one, please call one of our Ball Eggleston personal injury attorneys for a free consultation and full explanation of your legal rights.
Ball Eggleston is located at 201 Main Street, Suite 810 P.O. Box 1535 Lafayette, IN 47902. Contact Ball Eggleston by phone at (765) 742‑9046, by fax at (765) 742‑1966, or by email at info@​ball-​law.​com. For additional information, find Ball Eggleston online at ballegg.local. You can also find us on Facebook, LinkedIn, and YouTube.
Disclaimer: The content of this blog is intended to be general and informational in nature. It is advertising material and is not intended to be, nor is it, legal advice to or for any particular person, case, or circumstance. Each situation is different, and you should consult an attorney if you have any questions about your situation.