May 19, 2015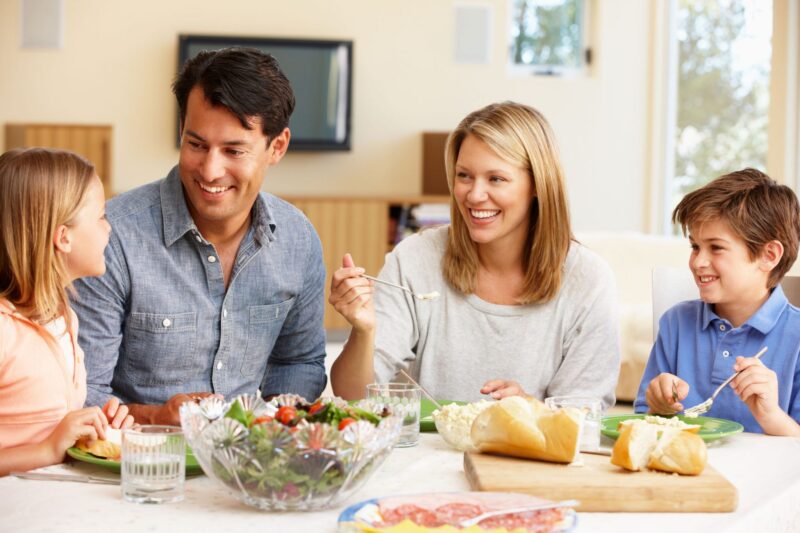 Family law helps govern the legal responsi­bilities between individuals who share a domestic connection. These cases typically involve parties who are related by blood or marriage, but it should be noted family law can also affect those in more distant or casual relationships as well. Due to the emotionally-charged nature of most family law cases, those involved in a lawsuit are strongly advised to retain legal counsel.
Family law also involves the prevention of physical and emotional abuse. The potential for domestic abuse is not limited to relationships between current or former spouses and their children. Judges have the authority to assert jurisdiction to protect an elderly family member, someone in a dating relationship, or even a roommate.
At Ball Eggleston, our full-service, team approach enables us to help safeguard what's important to our clients. We can help you successfully resolve disputes, and provide experienced representation in court and in civil appeals.

Family Law Services

Adoptions
Ball Eggleston PC provides legal assistance to persons wanting to adopt a newborn, child or adult as well as those needing assistance in the area of foreign adoption. Since 1950, our lawyers have been active adoption advocates, assisting those individuals seeking to adopt a child or adult.
We have the knowledge and experience to facilitate various types of adoptions including:
Children from other states
Indiana children by adopting parents from another state
Domestic and foreign adoptions
Facilitate adoptions in Indiana where the child is from another country
Providing confidential consultations, we can help you navigate the adoption process and arm you with information to get beyond the adoption myths. We also have relationships with key community organizations that provide support to individuals and couples seeking to open their homes to an adopted child.

Guardianship
Caregivers can assume legal guardianship of a child in out-of-home care without termination of parental rights, as is required for an adoption. Legal guardianship is more durable but more complex than transfer of custody to caregiver. Guardianship is most frequently used when relative caregivers wish to provide a permanent home for the child and maintain relationships with extended family members but there is not a termination of parental rights. We can help you through the process of securing guardianship and handling the appropriate paperwork.

We provide legal assistance for persons needing to establish guardianship over the following:
Minor children
Incapacitated adults
Assist guardians in meeting their legal obligations to the ward
Assist guardians in meeting their legal obligations to the court

Paternity
Paternity is the legal or biological relationship between a child and their biological father. Paternity law deals with the rights and obligations of both the biological or natural father and the child. A child's paternity may be relevant in relation to issues of legitimacy, inheritance and rights to a father's title or surname, as well as the biological father's rights to custody and obligations for child support.

We can represent fathers seeking to establishing paternity of children for purposes of custody or visitation. We also represent mothers who are seeking to establish paternity for purposes of support for a child.

Child Custody
&

Support

In cases of divorce, the court of jurisdiction also determines child custody arrangements. Under the common statutory provision, if the spouses have children together while married, the parents have joint guardianship over the child and the parental rights are equal. Each parent has an equal right to the custody of the child when they separate.

When determining a custody decision, the court considers the wishes of the child's parents, the wishes of the child, and the child's relationship with each of the parents, siblings, other persons who may substantially impact the child's best interests, the child's comfort in his home, school, and community, and the mental and physical health of the involved individuals.

Divorce or Legal Separation
We represent persons in connection with issues involving:
Divorce or legal separation
Division of assets
Custody disputes
Visitation issues
Support
Divorce and trials of separation are a tumultuous, difficult time for families. Our teams of attorneys at Ball Eggleston are well-versed in family legal matters and are prepared to help you and your family find satisfactory resolutions.

Premarital Agreements
Commonly abbreviated to prenup, a contract entered into prior to marriage, civil union or any other agreement prior to the main agreement by the people intending to marry. The content of a premarital agreement can vary, but commonly includes provisions for division of property and spousal support in the event of divorce or breakup of marriage. They may also include terms for the forfeiture of assets as a result of divorce on the grounds of adultery; further conditions of guardianship may be included as well.

For clients planning to marry, we prepare agreements that provide for the distribution of assets upon death of one spouse or the dissolution of the marriage.

Get in contact
We want to help your family in any way that we can. Have any questions about our Family Law services? Ball Eggleston is here to help. Our attorneys are ready to sit down with you and work out a legal solution. Contact our office today to make an appointment.
You can visit our site to learn more about our Family Law services here: /business-law/
---
Ball Eggleston is located at 201 Main Street, Suite 810 P.O. Box 1535 Lafayette, IN 47902. Contact Ball Eggleston by phone at (765) 742‑9046, by fax at (765) 742‑1966, or by email at info@​ball-​law.​com. For additional information, find Ball Eggleston online at ballegg.local. You can also find us on Facebook.
Disclaimer: The content of this blog is intended to be general and informational in nature. It is advertising material and is not intended to be, nor is it, legal advice to or for any particular person, case, or circumstance. Each situation is different, and you should consult an attorney if you have any questions about your situation.