April 9, 2015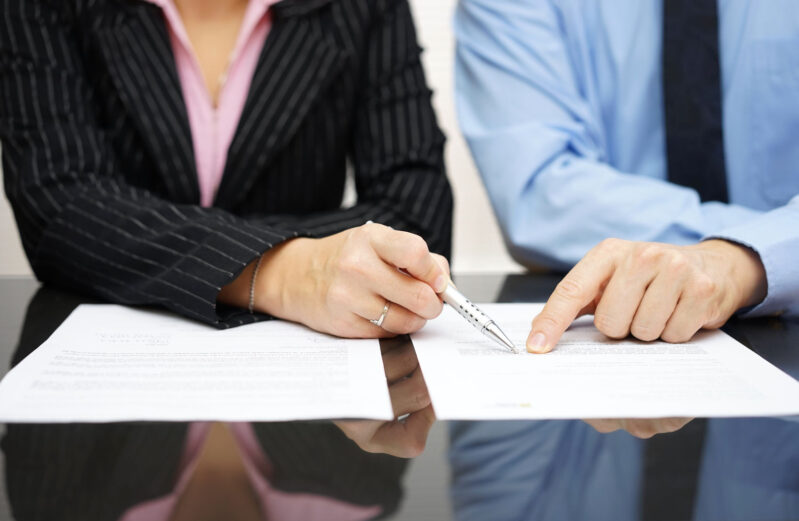 At Ball Eggleston PC, financial planners utilize our corporate and business services for their clients because of the depth of our knowledge and legal experience. We can work with your company, no matter how big or small, to ensure it is protected and to answer any legal concerns you may have. Keep your business assets protected by speaking with one of our experienced attorneys.

What is business law?
Business law deals with the creation of new businesses and the issues that arise as existing businesses interact with the public, other companies, and the government. This area of the law draws on a variety of legal disciplines, including:
Tax law
Intellectual property
Real estate
Sales
Employment law
Bankruptcy
Business law attorneys specialize in transactional work, meaning they often do not represent clients in court.

What can a business lawyer do for you?
The services of a business lawyer are critical to a business. Small businesses, in particular, can benefit, but virtually every business can utilize at least a few of the many things a business lawyer is capable of helping you with. A major misconception with business lawyers is that they are only needed when a business owner is involved with a business dispute. In fact, business lawyers can play a critical role in the formation of a business, the sale of a business and everything in between. Their role is to help protect all parties involved in various business transactions to stop disputes before they start.
Other services provided can include:
Explain the rights and responsi­bilities to business persons converting a business to a partnership, a corporation, a limited liability corporation or some other business formation
Assist in leasing operating space
Obtain operating capital
Consulting services
Navigate the complex city and county compliance codes
Depending on the type of business, there may be state licenses required that a lawyer can help you obtain
Businesses also require a wide range of contracts with vendors, clients, employees, government agencies and others. A good business lawyer will work to protect your personal and business interests and help develop appropriate documentation
In the event of a business dispute, a business lawyer can help protect clients as individuals and business entities. This may be due to a breach in contract, debt collection, or some other business dispute.

Ball Eggleston Business Law Services
Our business law practice include the following services.

Property Disputes: Property disputes commonly involve a question of ownership or a disagreement on events that occurred on a certain property.
Boundary lines
Real estate damage
Building and construction
Nuisance claims
Zoning and Land Use: Zoning and land use law deals with the designation of land and what it can be used for. This commonly also describes what can be done on the land and how it can be used (ie. residential vs. commercial use).
Zoning
Re-zoning
Variances
Special expectations
Signage
Property development
Subdividing
Planned development
Eminent domain
Inverse condemnation
Contracts: Contracts and agreements are the foundation of most every corporation and business that outline and bind parties to the final agreement.
Purchase agreements
Leases
Construction contracts
Service agreements
Consignment agreements
Employment contracts
Settlement agreements
Business Organization: The formation of an appropriate and sound business structure outlining rights and obligations to shareholders, members, directors, officers and managers.
Corporations
Limited liability companies
Partnerships
Landlord — Tenant & Collections: This is related to the rental of commercial or residential property.
Eviction
Landlord dispute resolution
Debt collection
Tenant evictions
Property foreclosure
Employment Law: Employment law helps protect businesses and employees by ensuring they are treated fairly
Employee agreements
Non-compete clauses
Employee handbooks
You can visit our site to learn more about our Business Law services here.
---
Ball Eggleston is located at 201 Main Street, Suite 810 P.O. Box 1535 Lafayette, IN 47902. Contact Ball Eggleston by phone at (765) 742‑9046, by fax at (765) 742‑1966, or by email at info@​ball-​law.​com. For additional information, find Ball Eggleston online at ballegg.local. You can also find us on Facebook.
Disclaimer: The content of this blog is intended to be general and informational in nature. It is advertising material and is not intended to be, nor is it, legal advice to or for any particular person, case, or circumstance. Each situation is different, and you should consult an attorney if you have any questions about your situation.