What We Do: Automobile Accidents
October 19, 2015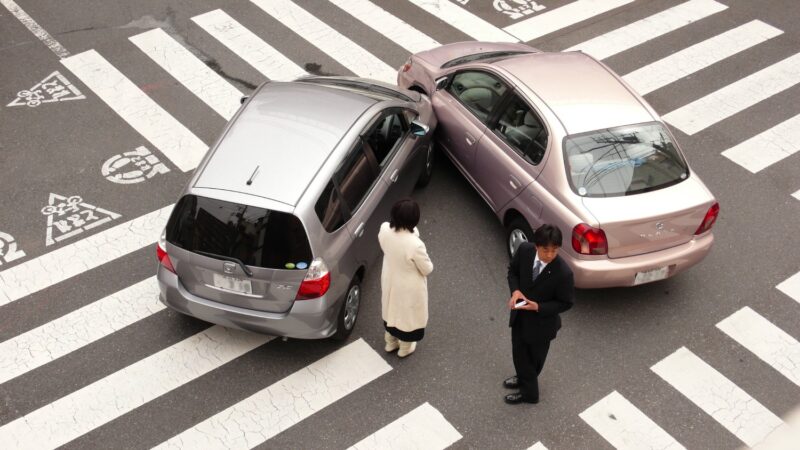 An automobile accident can be a life-changing event that leaves people seriously injured. Some accidents are straightforward, whereas others are more complex and require legal action. Whether you have a minor fender bender or a collision that leaves your car totaled, there are certain steps that you need to take at the scene to protect yourself and your rights.

Check for Injury
The moments after an automobile accident can be overwhelming and confusing. However, the first and foremost action that needs to be taken is to check for bodily injuries of the passengers. Whether there are minor or major injuries, the wellbeing of your passengers is important. Even if it appears that no injury occurred at the scene, you should seek prompt medical attention.

Call the Police
Even if it seems like a minor accident, an officer needs to file an accident report. A police report can be essential in your case to make sure the facts, injuries and damages of the accident are documented. Do not leave the scene of the accident.

Gather Information
Be sure to gather insurance, identification, contact, and automobile information of the parties involved. You will also need to get the names and contact information of nearby witnesses. Passengers do not count as witnesses.

Take Photos
You will need to take pictures of all damages to both vehicles. Also, be sure to note road conditions, weather conditions, and locations of traffic lights. Take note of additional details, such as the time and day of the accident and any physical evidence or debris. You should also take photos of any injuries, bruises, etc. that are a result of the accident.

Call an Attorney
Insurance companies hire lawyers to help protect their interests. You will need to hire a competent, qualified attorney to help protect yours. When filing a personal injury claim, you do not want to wait to get legal advice. Remember, everything you say can and may be used against you. Therefore, you do not want to discuss the accident with anyone, take the blame, speak with the insurance companies of other involved, or sign any papers before speaking with a lawyer.
By hiring a lawyer, you can ensure that you have someone who knows the law fighting in your corner. In a civil lawsuit for personal injury, an attorney can help protect you and collect compensation if it is due. Generally, compensation or ​"damages" include:
Medical bills – If the victim has to seek medical treatment or testing for any injuries incurred from the accident, medical expenses can be costly. Even with insurance, physical therapy, hospital stays, and other medical care can become quite expensive. The plaintiff should include every expense that was incurred during the course of medical treatment. If the victim is left permanently disabled, future costs are also taken into consideration.
Loss of income – A car accident can leave a victim severely injured and unable to work. If the victim has to spend any time away from work, that is income that he or she is not bringing home. Because there are still bills to pay, this could leave you in a tight bind. Your attorney can help you gain compensation for any lost wages. Even if victims have vacation or sick days available, they can still receive compensation. If left permanently disabled and unable to work for the rest of his or her life, the plaintiff could be compensated for any lost income he or she may have potentially earned over the course of a lifetime.
Pain and suffering – The type of injury and the medical treatment received are the two important factors when it comes to valuing the compensation for pain and suffering. There are various calculations that can be used to come up with a reasonable figure.
Emotional distress – A car accidents can be a traumatic experience and may lead to emotional or psychological distress, such as post-traumatic stress disorder (

PTSD

). However, in order for compensation to be rewarded, emotional distress would have to be be proven with psychiatric records.
Wrongful death – Wrongful death is the term used when someone causes the death of another person. Fatal car crashes typically leave loved ones and dependents behind. Although the individuals who are killed cannot press charges, families or other representatives who are still living can file a case for wrongful death if it can be proven that the defendant was partially responsible for the death of the victim.

Ball Eggleston Can Help
Whatever the claim may be, you can be sure that our personal injury attorneys here at Ball Eggleston are experienced in trying automobile accident cases and are committed to protecting you and helping you recover any compensation that is due.
---
Ball Eggleston is located at 201 Main Street, Suite 810 P.O. Box 1535 Lafayette, IN 47902. Contact Ball Eggleston by phone at (765) 742‑9046, by fax at (765) 742‑1966, or by email at info@​ball-​law.​com. For additional information, find Ball Eggleston online at ballegg.local. You can also find us on Facebook and YouTube.
Disclaimer: The content of this blog is intended to be general and informational in nature. It is advertising material and is not intended to be, nor is it, legal advice to or for any particular person, case, or circumstance. Each situation is different, and you should consult an attorney if you have any questions about your situation.