What to do at the Scene of a Car Accident
August 1, 2018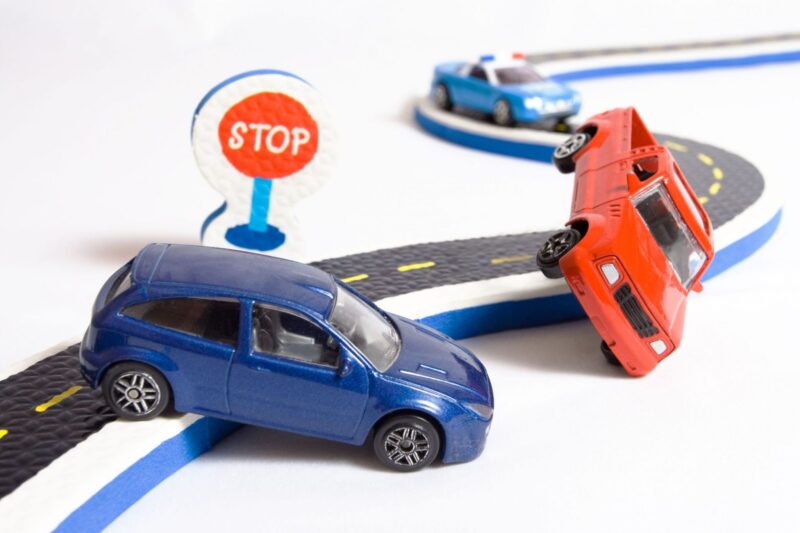 The scene of a collision is always chaotic. Even after minor fender benders, tempers are likely to flare, and tensions will be running high.
Keeping your cool after a car accident, however, can be the difference between a strong personal injury case and a weak one. Building a strong claim starts at the scene when all parties are still present. To prove liability and damages, there are a few essential steps you must take before leaving the area.
Fortunately, if you call a car accident attorney immediately, this can be the extent of any evidence gathering you must do. Upon hiring a personal injury lawyer you can trust, your focus can shift to your health while your lawyer handles the logistics of your case.
Here are a few tips on what to do at the scene of a car accident:
1

. Call the Police
The sooner you call police, the sooner they will arrive and take control of the scene. Officers will ensure first responders can make it to injured parties by directing other traffic away from the area. This will also help keep you and all other parties safe while at the scene.
Even if the crash seems relatively minor, calling the police is rarely optional. In the state of Indiana, motorists must report accidents that result in bodily injury, death, or damage to unattended property.
2

. Document the Scene

Once officers have secured the area and deemed it safe to walk around, photograph the wreckage from all angles. You should also obtain the names and phone numbers of any eyewitnesses as their testimony could end up corroborating your version of events. Don't rely on the police to obtain the names and contact information of the witnesses present — get the info yourself if you are able.
3

. Exchange Information
If the other motorist does not want to cooperate, police will help you obtain his or her name, insurance information, and contact details. It is also wise to get the names and contact information of any passengers who were riding in the other vehicle at the time of the incident.
4

. Visit a Doctor If You Are Injured

If you do not require emergency care at the scene, visit a doctor as soon as possible after leaving. Some impact injuries do not manifest symptoms right away, which means even if you feel relatively fine — you could be seriously hurt. Postponing treatment also gives the opposing party the opportunity to argue that you are at least partially liable for the severity of your condition.
5

. Call a Personal Injury Attorney
Once your health stabilizes, call a lawyer. Since critical pieces of evidence may not be available indefinitely, it is in your best interests to start building a claim before too much time has passed. This will ensure your attorney can gather any time-sensitive evidence before it is altered, lost, or destroyed.
Call (
765

)

742

‑

9046

to Speak with a Car Accident Lawyer in Lafayette
If you were hurt in a motor-vehicle collision with a drunk, distracted, or reckless driver, contact Ball Eggleston. We have recovered more than $200 million for victims of personal injury and wrongful death.
Call (765) 742‑9046 or fill out our contact form to schedule a free case evaluation with a personal injury attorney in Lafayette
Contact us today to schedule a consultation with one of our experienced attorneys.
---
Ball Eggleston — a Lafayette, Indiana law firm — is located at 201 Main Street, Suite 810 P.O. Box 1535 Lafayette, IN 47902. Contact Ball Eggleston by phone at (765) 742‑9046, by fax at (765) 742‑1966, or by email at info@​ball-​law.​com. For additional information, find Ball Eggleston online at ballegg.local.
You can also find the firm on Facebook and YouTube.
Disclaimer: The content of this blog is intended to be general and informational in nature. It is advertising material and is not intended to be, nor is it, legal advice to or for any particular person, case, or circumstance. Each situation is different, and you should consult an attorney if you have any questions about your situation.