What Is Whiplash? - Ball Eggleston
October 1, 2018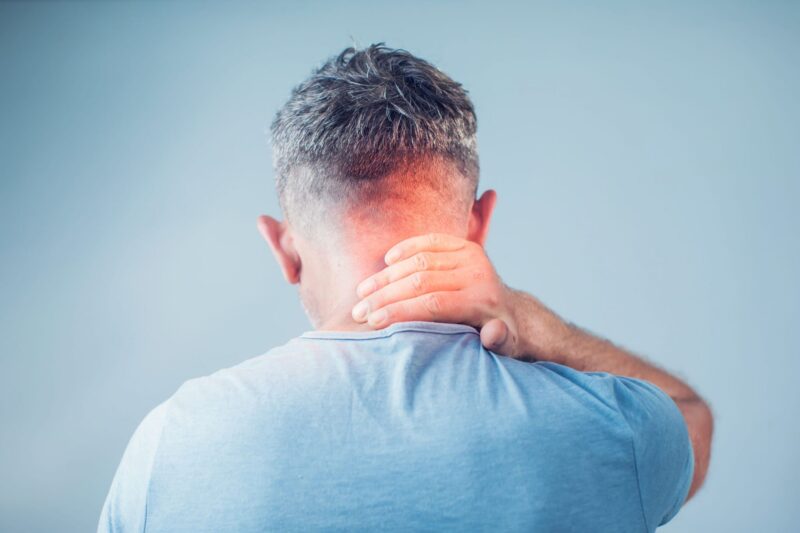 Defining whiplash, its symptom, and treatments
Also known as ​"neck strain," whiplash is a soft tissue injury caused by an abrupt overextension and flexion of the neck. It's most often associated with car accidents, assault, and contact sports. However, it can result from any sudden, forceful movement of the neck. Although whiplash is usually minor, it can cause severe damage if left untreated.
The most common symptoms of whiplash are neck and shoulder pain, but it can result in a wide variety of symptoms ranging from fatigue to blurred vision. Regardless of how you sustained your injury, it's important to seek immediate medical care if you notice any of the symptoms covered in this blog.
Read on to learn more about symptoms and treatments for whiplash.
Symptoms
The symptoms of whiplash don't always manifest immediately following an accident. In many cases, symptoms begin appearing several hours or even days after the impact. When — or if — symptoms arise, they might include:
Blurred vision

Irritability

Difficulty concentrating

Disturbed sleep patterns

Trouble recalling memories

Dizziness

Fatigue

Numbness or tingling in the arms

Tender shoulders

Headaches that start at the base of the skull

Limited range of motion in the neck

Neck pain and stiffness
If you experience any of the above and can remember your head getting thrown back in the accident, you probably have whiplash. However, since many of these symptoms can also indicate other health concerns, such as a traumatic brain injury, it's essential to undergo a medical evaluation as soon as possible.
Treatments
In minor cases, a strained neck can heal on its own; however, severe whiplash may require surgery — although this is rare.
No matter the extent of your condition, your doctor might recommend the following treatments to facilitate your body's natural recovery process:
Icing your neck and shoulders

Applying heat to your neck and shoulders

Taking over-the-counter pain medication

Taking prescription pain relievers

Using muscle relaxers to loosen the muscles and promote restful sleep

Undergoing massage therapy

Exercising and stretching

Participating in physical therapy

Visiting alternative providers such as chiropractors and acupuncturists
Speak with a Lafayette personal injury attorney about your case.
If you sustained whiplash in an accident caused by someone else's reckless or negligent behavior, you may be entitled to compensation for medical care, lost wages, and other damages. To determine if you have grounds for a personal injury claim, contact Ball Eggleston.
Our legal team will listen to your story, provide answers to your questions, and help you determine the most strategic way to proceed. Whether you were hurt in a motor vehicle collision or another type of accident, you can rely on our attorneys to help you make informed decisions regarding your claim.
If you are unable to come to our office, a member of our team will come to you. Call (765) 742‑9046 or fill out our contact form to schedule a free case evaluation with a personal injury lawyer in Lafayette.
---
Ball Eggleston — a Lafayette, Indiana law firm — is located at 201 Main Street, Suite 810 P.O. Box 1535 Lafayette, IN 47902. Contact Ball Eggleston by phone at (765) 742‑9046, by fax at (765) 742‑1966, or by email at info@​ball-​law.​com. For additional information, find Ball Eggleston online at ballegg.local.
You can also find the firm on Facebook and YouTube.
Disclaimer: The content of this blog is intended to be general and informational in nature. It is advertising material and is not intended to be, nor is it, legal advice to or for any particular person, case, or circumstance. Each situation is different, and you should consult an attorney if you have any questions about your situation.