How do you know if you have serious back pain after a car accident?
February 5, 2019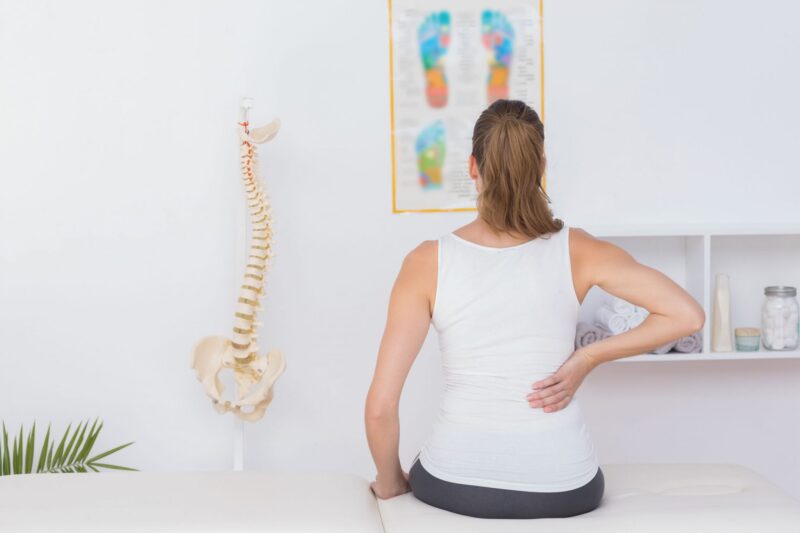 According to the World Health Organization, lower back pain is the leading cause of missed work days and activity limitation. That means it can affect not only your financial security but also your quality of life.
If you're suffering from back pain after a car accident, you should undergo an immediate medical evaluation. Depending on the nature of your condition, prompt diagnosis and treatment might improve your prognosis. Also, your doctor might be able to suggest some lifestyle adjustments that could prevent your condition from worsening.
Read on to learn a few common signs that your back pain is serious.
1

. The pain is debilitating.
If the pain is preventing you from working or completing daily tasks, or if it's affecting your sleeping patterns, you should undergo an evaluation from your doctor right away. You should also seek medical care if you notice any weakness, tingling, or numbness in the limbs.

2

. The symptoms are persistent.

Back pain that persists is indicative of more than just a pulled muscle, sprained ligament, or strained tendon. If you've been suffering for a week or more, and the discomfort has not improved, visit your primary care provider for a diagnosis.

3

. Lifestyle changes do not improve the symptoms.
If you feel sore following certain workouts, or you're always stiff after dozing on the couch, you can try to pinpoint the precise cause of the discomfort and make minor lifestyle changes to keep it at bay. When it comes to back pain that occurs sporadically as a result of an accident and can't be relieved with changes in behavior, you may need a medical evaluation to determine the underlying injury.
4

. You have other symptoms besides back pain.
Visit your doctor immediately if you experience any of the following symptoms in addition to back pain:
Fever
Bowel issues
Bladder issues
Pain that radiates out to the limbs, especially past the elbows or knees
Unexplained weight loss
Why Personal Injury Claimants Should Seek Medical Care Right Away
If your back was injured in an accident that someone else caused, you may have grounds for a personal injury claim. But if you put off your medical evaluation, the insurance company might argue that you have failed to take reasonable steps to mitigate your damages. This could ultimately reduce the value of your claim.
The bottom line: Seeking medical care right away could not only improve your prognosis but may put you in a more favorable position to file a successful claim.
Discuss your case with a car accident lawyer in Lafayette, Indiana.
Don't let pain and discomfort keep you from going to work or enjoying the activities you love. If you are suffering from back pain that someone else caused, you should get the compensation you may be entitled to and the treatment you need promptly.
To determine if you have grounds for a claim and how best to proceed, contact Ball Eggleston. Our accident lawyers have recovered more than $200 million for victims of personal injury and wrongful death. Call (765) 742‑9046 or fill out our contact form to schedule a free case evaluation with a personal injury attorney in Indiana.

Contact us today to schedule a consultation with one of our experienced attorneys.
---
Ball Eggleston — a Lafayette, Indiana law firm — is located at 201 Main Street, Suite 810 P.O. Box 1535 Lafayette, IN 47902. Contact Ball Eggleston by phone at (765) 742‑9046, by fax at (765) 742‑1966, or by email at info@​ball-​law.​com. For additional information, find Ball Eggleston online at ballegg.local.
You can also find the firm on Facebook and YouTube.
Disclaimer: The content of this blog is intended to be general and informational in nature. It is advertising material and is not intended to be, nor is it, legal advice to or for any particular person, case, or circumstance. Each situation is different, and you should consult an attorney if you have any questions about your situation.