Why It's Important to See a Doctor After a Whiplash Injury
November 4, 2018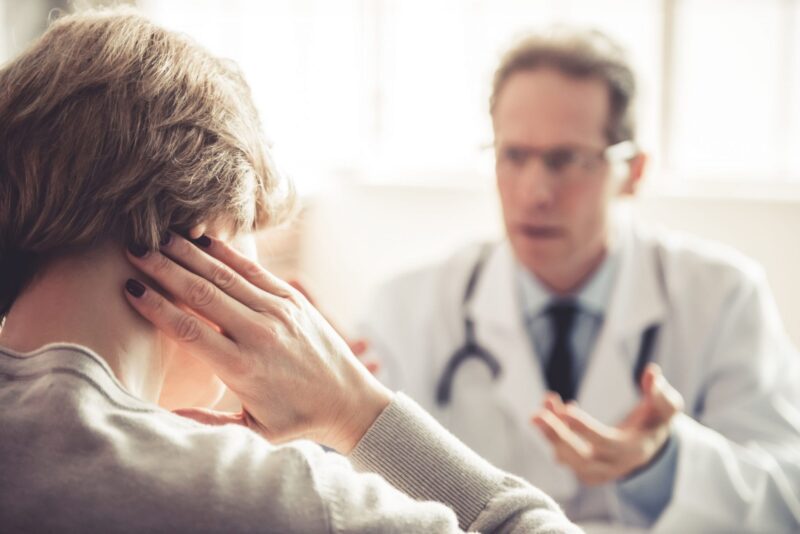 The symptoms of a serious injury aren't always immediately apparent. When you suffer whiplash, for example, it could take several hours for the pain and stiffness to develop and become noticeable. This is one reason why many people with whiplash choose to forego medical evaluation. Unfortunately, failing to visit a doctor could not only put your health at risk but also jeopardize your personal injury claim.
Insurance companies may argue that you didn't take reasonable steps to mitigate your healthcare expenses. This is one reason why it's important to see a doctor after a whiplash injury or serious accident.

Symptoms of Whiplash
According to the Mayo Clinic, symptoms of whiplash include:

Blurred vision
Difficulty sleeping
Dizziness
Fatigue
Headaches that start at the base of the skull
Irritability
Limited range of motion in the neck and shoulders
Neck pain and stiffness
Numbness or tingling in the arms
Pain and tenderness in the shoulders and upper back
Ringing in the ears
Trouble concentrating
If left untreated, whiplash can lead to chronic pain that could leave you sitting on the sidelines. Fortunately, seeking a prompt diagnosis and treatment may shorten your recovery time.

If you notice one or more of these symptoms after a car accident or sports injury, it's a good idea to undergo a medical evaluation right away. Depending on your symptoms, your doctor may perform diagnostic imaging tests such as an X‑ray, CT scan, or MRI, which will allow your doctor to rule out other potential injuries that could be causing your neck pain and stiffness.

How to Recover from Whiplash
If it turns out that you have whiplash, there are many ways to speed up your body's natural healing process and alleviate the worst of your symptoms. The most effective treatment will depend on the severity and location of the injury. Possible approaches include:
Applying heat or ice to the neck and shoulders
Participating in physical therapy
Taking muscle relaxants to loosen tight muscles and restore normal sleep patterns
Taking over-the-counter medication to relieve mild to moderate pain and inflammation
Taking prescription drugs or getting lidocaine injections to relieve severe nerve pain
Depending on the circumstances, your provider may also encourage you to try nontraditional treatments like massage therapy, chiropractic care, or acupuncture. Although there is limited clinical research regarding the success of these approaches, some people have found them to provide relief. Additionally, they offer an alternative to more invasive treatments like numbing injections, and nontraditional treatments are especially appealing to people who are wary of taking powerful prescription pain relievers.


Call (

765

)

742

‑

9046

to speak with a personal injury attorney in Lafayette.
If you're recovering from whiplash or another injury that someone else caused, you may be entitled to compensation for any costs associated with treatment. To determine if you have grounds for a claim, turn to Ball Eggleston.
Our Indiana personal injury attorneys are proud to provide the attentive, one-on-one counsel of a small firm, yet we have the resources of a large practice. Call (765) 742‑9046 or use our online contact form to set up a free case evaluation with a personal injury lawyer in Lafayette.
Contact us today to schedule a consultation with one of our experienced attorneys.
---
Ball Eggleston — a Lafayette, Indiana law firm — is located at 201 Main Street, Suite 810 P.O. Box 1535 Lafayette, IN 47902. Contact Ball Eggleston by phone at (765) 742‑9046, by fax at (765) 742‑1966, or by email at info@​ball-​law.​com. For additional information, find Ball Eggleston online at ballegg.local.
You can also find the firm on Facebook and YouTube.
Disclaimer: The content of this blog is intended to be general and informational in nature. It is advertising material and is not intended to be, nor is it, legal advice to or for any particular person, case, or circumstance. Each situation is different, and you should consult an attorney if you have any questions about your situation.