Recoverable Damages After a Spinal Cord Injury
March 3, 2019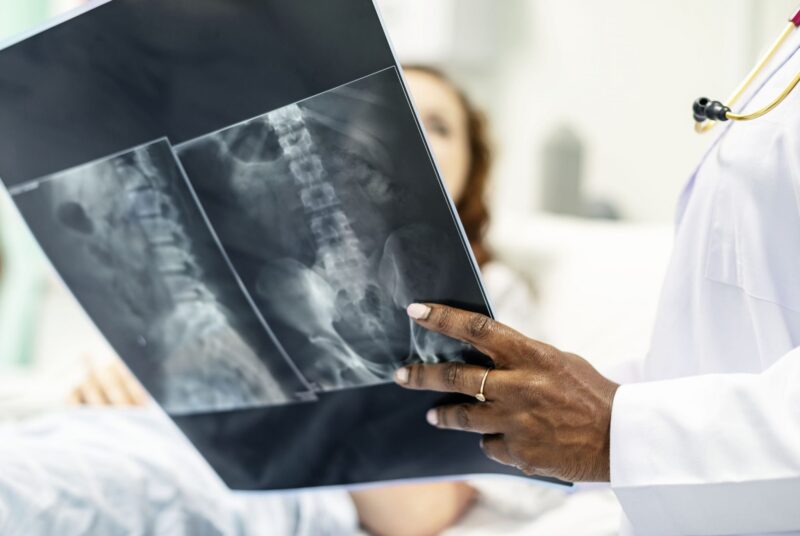 The financial impact of sustaining a spinal cord injury (SCI) can be devastating. According to the Christopher & Dana Reeve Foundation, the healthcare costs and living expenses can exceed one million dollars in the first year alone.
If you or someone you love suffered an SCI, the at-fault party may be liable for any damages related to the accident and injury. Depending on the facts of your case, you may be able to include the following recoverable damages after a spinal cord injury in your personal injury claim:
1

. Medical Expenses
SCIs are one of the most expensive injuries to treat because they often require ongoing care. In addition to ambulance fees, hospital bills, and other costs associated with emergency care— victims may have to complete rehabilitation and physical therapy, take prescription medication, and purchase technologies to improve mobility and independence.

2

. Lost Earnings

A spinal cord injury can put victims out of work for several months to well over a year. Depending on the location and severity of the injury, you may not be able to return to work at all. Fortunately, your personal injury claim can account for lost wages, loss of earning capacity, and perhaps vocational training to enter a new profession.

3

. Home and Vehicle Modifications
People who suffer spinal cord damage may have to alter their lifestyle dramatically. For example, it may be necessary to renovate your home and upgrade your vehicle to accommodate any mobility impairment. The costs involved in these modifications may be included as recoverable damages after a spinal cord injury.
4

. Property Damage
Along with injury to your person, any property that was damaged during a personal injury experience will be important to your case. If you were hurt in a motor vehicle collision or some other accident scenario that damaged your property, you can pursue compensation for property repairs or replacement.

5

. Domestic Help
Although many people who sustain SCIs go on to thrive, it may be necessary to bring in domestic help. These services can assist with day-to-day activities like transportation, child care, and housekeeping — the cost of which may be deemed as recoverable damages.
6

. Non-Economic Damages
Spinal cord injuries can cause non-monetary losses like pain and suffering, mental anguish, disability, and loss of enjoyment in life. Although such damages are intangible, they're every bit as real as the economic damages that result from an SCI.
If the person who injured you acted with malice, fraud, or oppressiveness — punitive damages may also be available. These are intended to punish the defendant and to deter similar conduct in the future.
In order to recover a fair settlement or verdict, you must prove the types of damages you incurred and their value. In spinal cord injury cases, evidence of damages might include:
Medical records
Hospital bills
Statements from medical experts
Paystubs
Prior tax returns
Statistics regarding the lifetime earnings of those in your field who are on a similar career trajectory
Quotes from contractors and mechanics
Invoices and receipts for domestic help
Photographs of any visible injuries
Daily journal entries detailing your recovery
Statements from loved ones about how the

SCI

is affecting them
Statements from mental health professionals regarding the injury's impact on your well-being
Speak with a spinal cord injury lawyer in Lafayette today!
If you or someone you love sustained a spinal cord injury in a preventable accident, the at-fault party may be liable for all resulting damages. To find out if you have grounds for a claim, contact Ball Eggleston.
We have recovered more than 200 million dollars for victims of personal injury and wrongful death. Call (765) 742‑9046 or fill out our online contact form to set up a free case review with a Lafayette spinal cord injury attorney.

Contact us today to schedule a consultation with one of our experienced attorneys.
---
Ball Eggleston — a Lafayette, Indiana law firm — is located at 201 Main Street, Suite 810 P.O. Box 1535 Lafayette, IN 47902. Contact Ball Eggleston by phone at (765) 742‑9046, by fax at (765) 742‑1966, or by email at info@​ball-​law.​com. For additional information, find Ball Eggleston online at ballegg.local.
You can also find the firm on Facebook and YouTube.
Disclaimer: The content of this blog is intended to be general and informational in nature. It is advertising material and is not intended to be, nor is it, legal advice to or for any particular person, case, or circumstance. Each situation is different, and you should consult an attorney if you have any questions about your situation.