How do I receive an Expungement?
April 5, 2016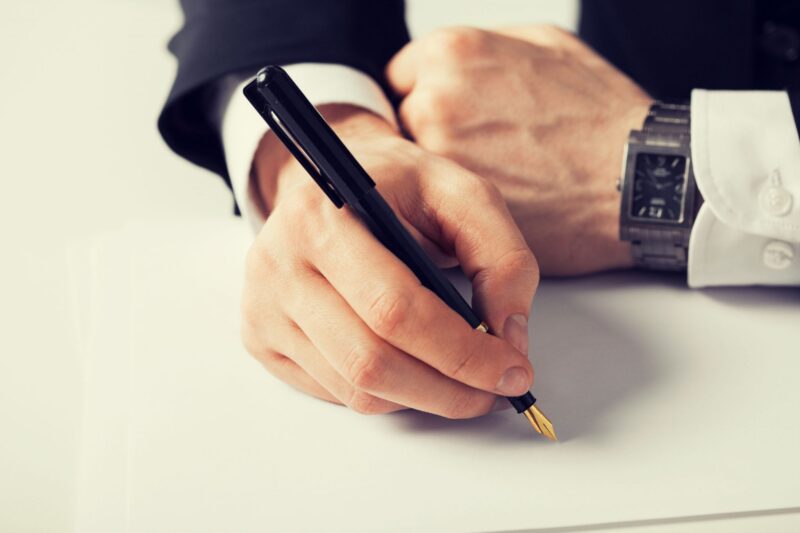 At Ball Eggleston PC, we understand that criminal records can follow you and make many professional, educational, and personal prospects feel both limited and out of reach. We believe that people are deserving of a clean slate, which is why we offer expungement assistance here at Ball Eggleston PC.

What is expungement?
Expungement is the elimination or sealing of criminal records. These criminal records may be an arrest, a formal charge filed in court, or a conviction. Previous criminal records that have been cleared by expungement are treated as confidential files, and not discoverable to the public.

In order to receive an expungement, a person with a criminal record must petition for expungement. Indiana has a very specific statute prescribing the content of the Petition, the timing of when it can filed, and the location where one may file it. Errors in the content, timing, or location of a Petition may make it difficult or even impossible to file another Petition in the future. For this reason, the act of filing for an expungement is a very crucial and serious process, and attorney assistance is advised.

Who is eligible for expungement?
If you have been arrested or merely charged with a crime, you may be eligible for expungement within one year of the date of your arrest. If you have been convicted of a misdemeanor (and certain D felonies or level 6 felonies that have been reduced to misdemanors), you may be eligible for expungement within five years of the date of your conviction. If you have been convicted of a Felony, you may be eligible within eight or ten years of your conviction, depending on the severity of the conviction. These time limits are subject to change, however, if a prosecuting attorney consents to an earlier petition. Our criminal law practice group attorneys frequently negotiate with prosecuting attorneys and have had success in the past bringing so-called ​"early" petitions for expungement.

How do I file for an expungement?
In order to have an expungement, you must first file a petition for expungement in the county of arrest or conviction. If you are trying to expunge arrests or crimes in several counties, you must file a petition for expungement for each of these counties. Next, you must pay any applicable filing fee with the court clerk.

Are there fees associated with expungement?
When considering arrests that did not lead to conviction, there is not a filing fee. However, in the case that there were convictions, there will be a mandatory payment for a civil filing fee. Usually, the civil filing fee is equivalent to the court civil filing fee — often times around $156.00 for many courts. The attorneys at Ball Eggleston PC can assist you in determining an estimated cost of expungement for your unique case.

Do I need an expungement?
An expungement is not a legal requirement, but it is an option for people who have criminal records. However, they are recommended to people who feel that their criminal records are interfering with their employment, educational, and personal options. If your criminal record is hurting you, then it might be the time to consider an expungement. If you feel that you may need an expungement, it is advisable to seek the assistance and professional advice of an attorney to find out if you qualify for an expungement proceeding and to get the process started.

How can a Ball Eggleston criminal defense attorney assist me with getting my criminal record expunged?
There is no legal obligation to seek out the assistance of an attorney, but it is important to remember that in certain cases, filing for an expungement proceeding can be a ​"once in a lifetime chance", and that hiring an attorney strongly increases the chances for success at getting your record expunged.

At Ball Eggleston, our Criminal Defense Practice Group is experienced in the practice of criminal law and will work tirelessly to build you a reasonable and powerful case for expungement, as well as offer you the legal advice throughout the process.

We at Ball Eggleston PC would be glad to be of assistance during your process of expungement. If you are in need of an attorney to facilitate you throughout the expungement process, call Ball Eggleston PC today. Please contact JP Shafer or Gabe Eberhardt at Ball Eggleston PC for further information.

Ball Eggleston is located at 201 Main Street, Suite 810 P.O. Box 1535 Lafayette, IN 47902. Contact Ball Eggleston by phone at (765) 742‑9046, by fax at (765) 742‑1966, or by email at info@​ball-​law.​com. For additional information, find Ball Eggleston online at ballegg.local. You can also find us on Facebook.
Disclaimer: The content of this blog is intended to be general and informational in nature. It is advertising material and is not intended to be, nor is it, legal advice to or for any particular person, case, or circumstance. Each situation is different, and you should consult an attorney if you have any questions about your situation.