Four Tips to Avoid Conflict During Divorce
July 23, 2018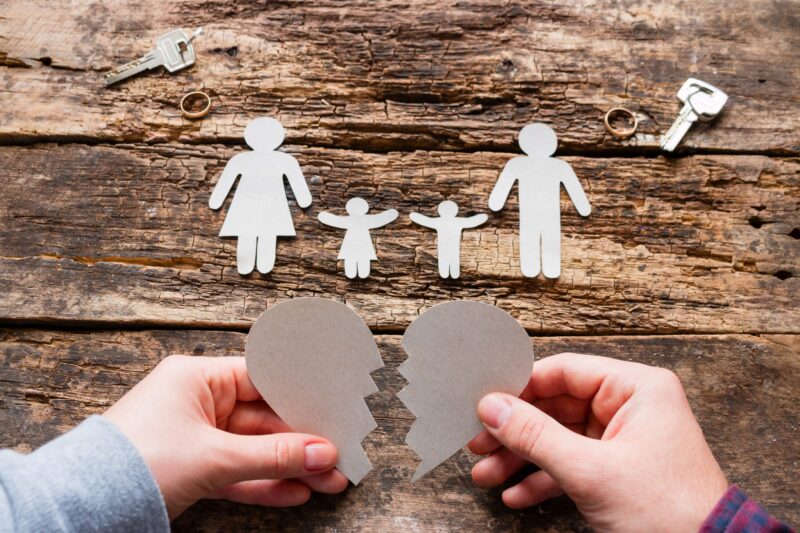 Divorce proceedings — by their very nature — can be contentious. Even if ending the marriage was a mutual decision, it's likely that you and your spouse will have at least a few disagreements regarding the terms of the split. If these small disagreements lead to conflict — whether physical or verbal — it can put immense stress on the entire family and possibly affect the outcome of your case.
Avoiding conflict during divorce proceedings is the ideal — but not always the easiest — way to ensure that the outcome is as favorable as possible. Of course, one of the most effective strategies is to hire a seasoned divorce attorney who can handle all interactions with your ex and his or her lawyer and ensure you are treated fairly.
Read on to learn four tips to help you avoid conflict during divorce:
1

. Take Care of Yourself
It's easy to neglect your physical and mental health during a divorce, but doing so will only make you feel worse. If you aren't taking care of yourself, when the stress and anxiety become overwhelming, you will be more inclined to lash out at those around you.
To keep a cool head, you should devise a daily routine that includes balanced meals and at least 30 minutes of physical activity. As for taking care of your mental health, consider seeing a therapist or joining a support group. If you can't find a support group near you, there are several online that can help you connect with people who understand your situation.
2

. Consider What You Really Want

Divorce proceedings are often rife with pettiness and contempt. Some couples find themselves arguing purely out of spite. You can make the process a whole lot easier by considering what you really want and why so you don't end up in needless conflicts that only add more strain to an already difficult situation.
3

. Turn to Friends and Loved Ones
Suppressing negative emotions until they overwhelm you is never wise. To avoid lashing out at your ex, turn to friends and loved ones who will let you vent. It's better to rely on your friends and family than to let the pressure of conflict during divorce build up and lash out at your ex during negotiations.
4

. Think About Logistics

The fear of the unknown is one of the scariest aspects of divorce, and it can lead to irrational decisions. Devising a plan can help you alleviate this fear. What do you want your life to look like after the divorce, and how can you make it happen?
Discuss your case with a divorce lawyer in Lafayette.
If you're considering filing for divorce in Indiana, turn to Ball Eggleston for strategic legal counsel. Our attorneys can assist with everything from child custody and support to adoption and guardianship.
Call (765) 742‑9046 to schedule a consultation with a family lawyer in Lafayette. You can also send us a message online using our contact form.
Contact us today to schedule a consultation with one of our experienced attorneys.
---
Ball Eggleston — a Lafayette, Indiana law firm — is located at 201 Main Street, Suite 810 P.O. Box 1535 Lafayette, IN 47902. Contact Ball Eggleston by phone at (765) 742‑9046, by fax at (765) 742‑1966, or by email at info@​ball-​law.​com. For additional information, find Ball Eggleston online at ballegg.local.
You can also find the firm on Facebook and YouTube.
Disclaimer: The content of this blog is intended to be general and informational in nature. It is advertising material and is not intended to be, nor is it, legal advice to or for any particular person, case, or circumstance. Each situation is different, and you should consult an attorney if you have any questions about your situation.