Five Common Examples of Medical Malpractice
September 20, 2018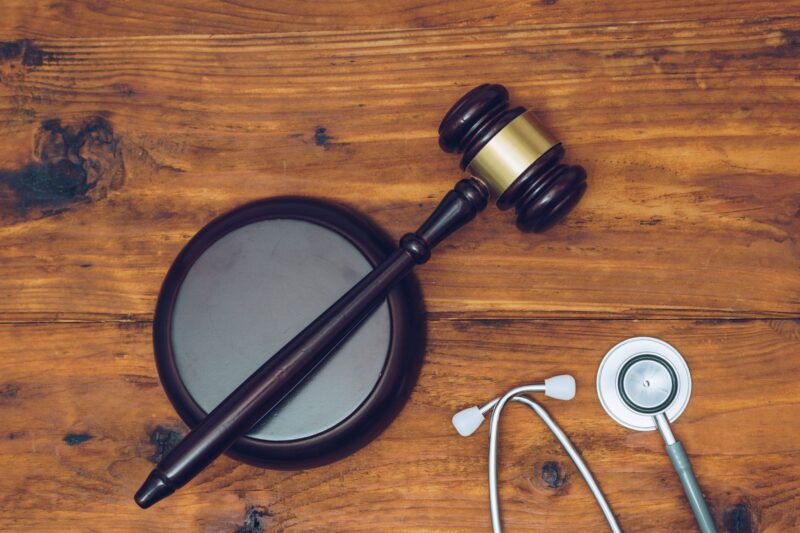 Although any healthcare provider can commit medical malpractice, some specialists are more likely than others to be sued. According to The New England Journal of Medicine, neurosurgeons, general surgeons, gastroen­terologists, obstetricians, and oncologists are named in a dispropor­tionately high number of medical negligence cases.
One of the reasons for this disparity is that just a handful of errors account for the vast majority of medical malpractice claims. These errors include:
Missed, delayed, or wrong diagnoses

Medication mistakes

Anesthesia errors

Surgical errors

Childbirth injuries
Read on to learn about some of the most common examples of medical malpractice:
1

. Misdiagnoses
No physician is perfect, but all healthcare providers have a duty to follow accepted standards of care. When a doctor fails to perform diagnostic tests that were clearly warranted or fails to diagnose a condition that presented obvious symptoms, this may constitute medical negligence.
2

. Medication Mistakes
Medication errors take many forms. For example, a doctor may prescribe the wrong drug or fail to review the patient's current medications for potential interactions. A pharmacist may prepare the wrong medication when filling the prescription, or a nurse may administer the wrong dosage. Any of these mistakes can have life-threatening consequences and may qualify as medical malpractice.
3

. Anesthesia Errors
Anesthesia errors have the potential to cause serious neurological complications, respiratory distress, and death. If an anesthesiologist administers too much or too little anesthesia, the patient may have grounds for a medical malpractice claim.
4

. Surgical Errors
Patients assume certain risks when they agree to undergo an invasive procedure, but they still have the right to file a claim if their surgeon makes a mistake. Some of the most common surgical errors include:
Puncturing an organ

Operating on the wrong site

Operating on the wrong patient

Performing the wrong procedure

Leaving a sponge or other foreign object inside the patient

Damaging nerves

Failing to take the measures necessary to prevent infection
5

. Childbirth Injuries
Errors during labor and delivery are especially tragic because they can have lifelong consequences for both the child and mother. Proving liability and damages in birth injury cases can be incredibly complicated, but turning to an attorney that has an extensive background handling these cases can help you file for medical malpractice.
Call (

765

)

742

‑

9046

for a Free Consultation with an Indiana Medical Malpractice Attorney
If you want to sue a negligent healthcare provider or facility in Indiana, turn to Ball Eggleston. Our legal team is passionate about helping victims of medical malpractice put their lives back together.
Call (765) 742‑9046 or fill out our contact form to schedule a free consultation with a personal injury lawyer in Lafayette.
Contact us today to schedule a consultation with one of our experienced attorneys.
---
Ball Eggleston — a Lafayette, Indiana law firm — is located at 201 Main Street, Suite 810 P.O. Box 1535 Lafayette, IN 47902. Contact Ball Eggleston by phone at (765) 742‑9046, by fax at (765) 742‑1966, or by email at info@​ball-​law.​com. For additional information, find Ball Eggleston online at ballegg.local.
You can also find the firm on Facebook and YouTube.
Disclaimer: The content of this blog is intended to be general and informational in nature. It is advertising material and is not intended to be, nor is it, legal advice to or for any particular person, case, or circumstance. Each situation is different, and you should consult an attorney if you have any questions about your situation.