Education: Estate Planning and Wills
October 16, 2015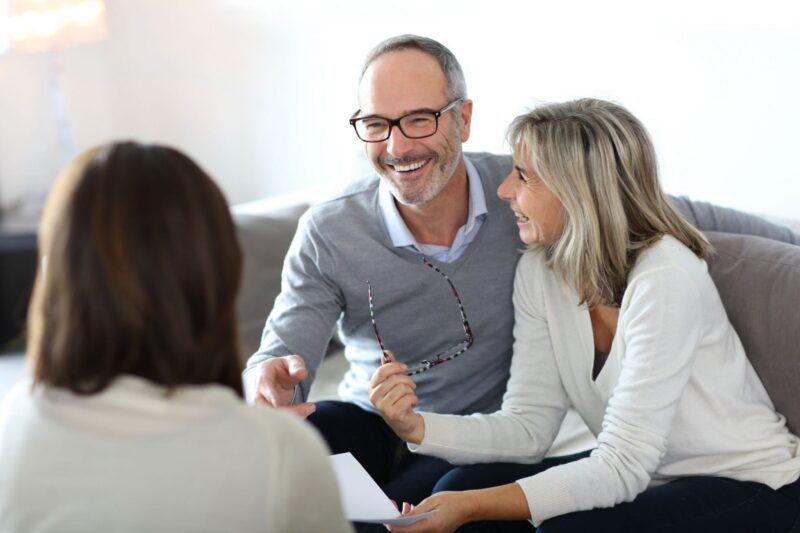 Building from the Ground Up: When Should I Start the Estate Planning Process?
No one wants to think about the death or incapacity of a loved one. However, these are unfortunate realities that we all have to deal with at one point or another. While we hope that these are events that will not occur in the near future, it is never too early to start taking the important and necessary steps to ensure that your property, finances, and other assets are protected through your lives and for future generations. This requires planning the management and disposition of your estate.

Planning an Estate
Estate planning is determining how to manage your assets if you become incapable of making your own financial decisions, as well as how to distribute your assets following your death. You also have to decide how your assets and healthcare will be managed, as well as by whom, if you become unable to make decisions yourself.

Having a plan can be both a benefit to and protection for you and your loved ones before and after your death. Some benefits of estate planning include:
Identifying all assets and liabilities with clarity.
You can decide who will receive your assets, when and how.
Your wishes are legally binding.
Your financial affairs are in order and the responsibility won't fall on your loved ones.
You can contribute to the financial security of loved ones.
A clear plan can minimize or eliminate intra-family disputes.
You and your loved ones can have peace of mind.
With a plan, you can ensure that critical matters will be handled in the way of your choosing when you are no longer around. There are certain documents that you will need to include in your plan, such as:
Will – a document that distributes your assets upon your death.
Trust – a document establishing an arrangement by which your assets can be held and managed during your life, if you choose, and after death if appropriate in order to provide death tax planning or conservation of assets for younger or special needs beneficiaries.
Living Will – provides your personal declaration that you do not wish to be kept alive by heroic measures if those measures only prolong the dying process.
Power of Attorney — an individual with the authority to make legal and financial decisions on your behalf.
Appointment of Health Care Representative – designation of a person or persons to make health care related decisions for you if you are incapable to do so for yourself.
Funeral Planning Declaration – instructions regarding funeral services, ceremonies, and the disposition your remains after your death.
While it may seem like a morbid task, estate planning is a very important and complex matter, which is why it is necessary to start planning as soon as possible and to work with an attorney who specializes in these matters.

Developing a Will
One of the major components of an estate plan is a will. If you die without a will (intestate), the laws of Indiana will determine how your assets are distributed. This means you have no say so in who receives what. If you have minor children, the courts also decide who is responsible for their care. So, if you were wondering whether or not you need a Will, the answer is yes.

Some of the steps you will need to take are as follows:
Select an executor – You will need to choose a person (and an alternate if possible) whom you trust to carry out the terms of your will. Think long and hard before making this decision and be sure to ask each person if they are willing to take on such a huge responsibility.
Determine who will inherit your property – This isn't usually a tough decision, as most people choose their spouse or children. However, you will also need to choose alternates in case your first choices do not survive you. If you decide to leave your property to any person who may be underage when they inherit, you will also have to choose who will manage this property until they are of age.
Decide the guardian of your children – If you have young children (under the age of

18

), you will need to determine who will care for them in the event that you and their other parent becomes unable to do so.
Make your will – Work with an attorney to create a document that accomplishes your goals. Then, you will need to sign the document in front of at least two witnesses. Once this is complete, you will need to store your will in a safe place. You will also need to tell your executor where it is and how to access it.

Ball Eggleston Can Help

As you look toward the future, estate planning doesn't have to be a complex or lengthy process. You can trust that Ball Eggleston attorneys are experienced in creating wills and trusts and will ensure your wishes are correctly implemented in the event of your death. For a personal consultation, call our office to make an appointment today.
---
Ball Eggleston is located at 201 Main Street, Suite 810 P.O. Box 1535 Lafayette, IN 47902. Contact Ball Eggleston by phone at (765) 742‑9046, by fax at (765) 742‑1966, or by email at info@​ball-​law.​com. For additional information, find Ball Eggleston online at ballegg.local. You can also find us on Facebook and YouTube.
Disclaimer: The content of this blog is intended to be general and informational in nature. It is advertising material and is not intended to be, nor is it, legal advice to or for any particular person, case, or circumstance. Each situation is different, and you should consult an attorney if you have any questions about your situation.