Why Taking a DIY Approach to Estate Planning Is a Bad Idea
September 23, 2019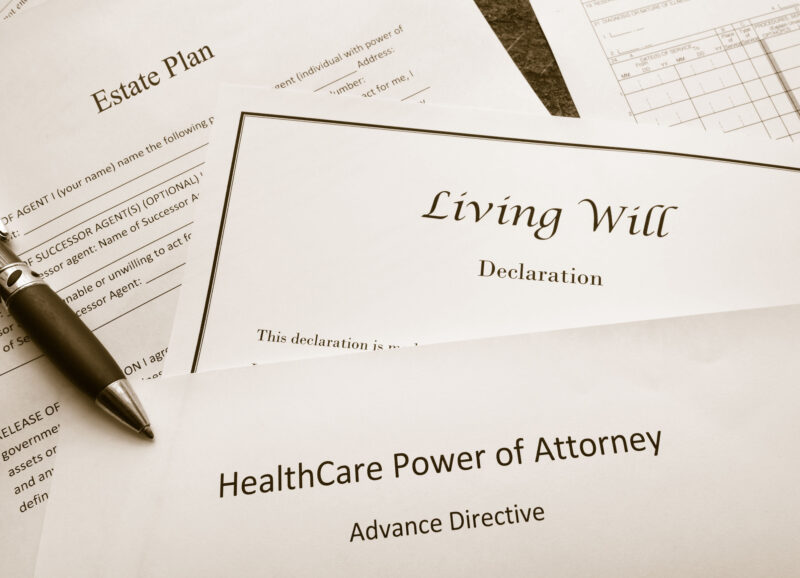 Life can be unpredictable, so it's wise to create a comprehensive estate plan — even if you're relatively young and healthy. This will ensure your loved ones are protected if anything happens to you, and it can prevent a considerable amount of discord among your family members.
Because drafting a will means confronting your own mortality, you may not necessarily want to spend a lot of time doing so. Instead, you might feel inclined to find a free template online and simply fill in the blanks.
But at the end of the day, taking a DIY approach to estate planning could end up doing more harm than good. Having a lawyer guide you through the process can ensure your will is legally enforceable and prevent you from making critical mistakes like overlooking certain assets.
Using one of many ​"one-size-fits-all" templates floating around the internet could set your loved ones for a lengthy legal battle upon your death.
Let's explore some of the most common issues that can arise if you use DIY forms to create an estate plan:
1

. Outdated Verbiage
Unless you specifically look for a template that was created — or at least updated — in 2019, the forms you come across might refer to statutes that no longer apply. Since a last will serves as the foundation of every comprehensive estate plan, using an outdated document to structure yours could have ripple effects that impact all the arrangements you try to implement.
2

. Failure to Meet State-Specific Requirements
Every state has strict requirements for creating a legally binding will. In Indiana, for example, the document must be signed and dated in the presence of at least two witnesses, who must also sign and date it.
Depending on the circumstances, certain terms in your will may be invalid under state law. For this reason, it's essential to turn to a local lawyer when you're ready to finalize your estate plan.
3

. Overlooking Relevant Assets
In a last will and testament, you can bequeath all assets that are subject to probate to your loved ones. But if you leave out certain assets while assuming they don't have to pass through probate, this can complicate the proceedings when it's time to settle your estate. In such a scenario, the court will likely refer to the laws of intestate succession and distribute the overlooked property accordingly — which is exactly what you were trying to avoid by drafting a will in the first place.
Discuss your case with an estate planning attorney in Lafayette.

If you need help creating a comprehensive estate plan, contact Ball Eggleston. After evaluating your financial situation and family dynamic, we will help you determine how best to protect your loved ones in all eventualities.
We can assist with wills and trusts, powers of attorney, living wills, probate, and virtually all other facets of estate planning. To discuss your arrangements with an estate planning lawyer in Lafayette, call (765) 742‑9046 or fill out our contact form.
Contact us today to schedule a consultation with one of our experienced attorneys.
Ball Eggleston — a Lafayette, Indiana law firm — is located at 201 Main Street, Suite 810 P.O. Box 1535 Lafayette, IN 47902. Contact Ball Eggleston by phone at (765) 742‑9046, by fax at (765) 742‑1966, or by email at info@​ball-​law.​com. For additional information, find Ball Eggleston online at ballegg.local.
You can also find the firm on Facebook and YouTube.
The content of this blog is intended to be general and informational in nature. It is advertising material and is not intended to be, nor is it, legal advice to or for any particular person, case, or circumstance. Each situation is different, and you should consult an attorney if you have any questions about your situation.