5 Steps to Take If You Think You Were the Victim of Medical Malpractice
March 15, 2021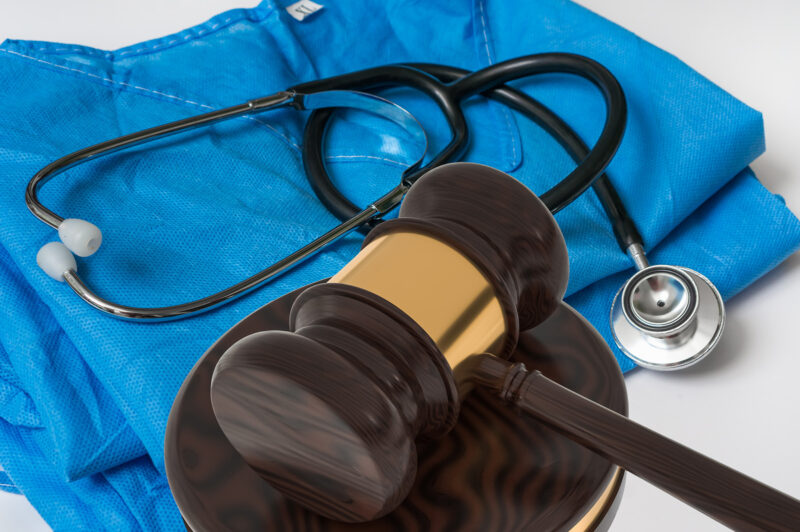 Everyone has heard horror stories about doctors operating on the wrong part of the body — or on the wrong patient entirely. Despite the fact that such mistakes are more common than most people realize, medical malpractice remains one of those things that no one thinks will happen to them — until it does.
Fortunately, those who receive substandard care often have grounds for legal action. Since building a winning claim starts from day one, however, it's important to take certain steps as soon as you have reason to believe you were the victim of malpractice. Such steps include:
1. Seeking Adequate Care Elsewhere
Upon suffering complications, your first priority should be your health. If your condition is not yet stable, that generally means visiting another provider.
Seeking prompt care elsewhere — and following your doctor's orders once you do — will help you on the road to recovery. Later, during the claims process, it could also demonstrate a commitment to mitigating the damages you incur.
2. Preserving Your Medical Records
Your medical records will play a critical role in the proceedings. Since the liable party may be inclined to alter or destroy them, it's essential to obtain copies of everything as soon as possible. This includes hospital logs, diagnostic images, prescriptions, and exam evaluations.
3. Starting a Personal Injury Journal
Daily entries about the ways in which your condition is hurting your quality of life will help demonstrate the extent of your non-economic damages. In Indiana, personal injury claimants may seek compensation for non-monetary losses like pain and suffering, mental anguish, scarring, disfigurement, and loss of enjoyment in life.
4. Refusing All Correspondence with the Opposing Party
If the liable party realizes you have grounds for a claim, they may reach out and offer to conduct an internal investigation. Since their ultimate goal is in direct opposition with your own, however, you cannot count on them to serve your best interests. Therefore, it's best to avoid discussing the situation with them at all.
5. Consulting a Medical Malpractice Lawyer
As soon as you suspect your provider was negligent, call a personal injury attorney who's well-versed in medical malpractice. A seasoned lawyer will help you gather the evidence needed to pursue a fair settlement or verdict.
Your legal team may:
Conduct a thorough investigation into the incident;
Consult relevant experts and specialists who might corroborate your claim;
Handle all correspondence with the opposing party;
Negotiate for a fair settlement; and
Prepare your case for court if settling proves impossible.
Speak with a Lafayette Medical Malpractice Attorney
If you received anything less than quality care and suffered complications as a result, contact Ball Eggleston. Our legal team has recovered more than $200 million on behalf of injured parties and their loved ones. Call (765) 742‑9046 or complete the Contact Form on our website to schedule a free initial consultation with a medical malpractice lawyer in Lafayette.
The content of this blog is intended to be general and informational in nature. It is advertising material and is not intended to be, nor is it, legal advice to or for any particular person, case, or circumstance. Each situation is different, and you should consult an attorney if you have any questions about your situation.